On the morning of June 14, 2019, the international students from Chinese Studies Masters and Ph.D. programs (Arab countries) went to Shanghai Electric Group to conduct course practice.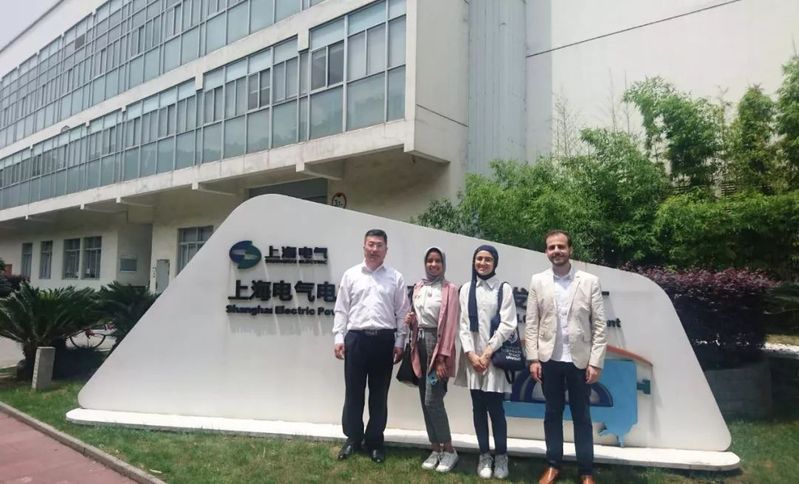 Shanghai Electric Group Co., Ltd. is the number one equipment manufacturing group in China's machinery industry. It has more than 100 years of operating history with total assets of US$33.85 billions. Shanghai Electric has established partnerships with companies in 26 countries and regions around the world, and has established factories with local companies in Arab countries such as Saudi Arabia, UAE, Iraq and Sudan.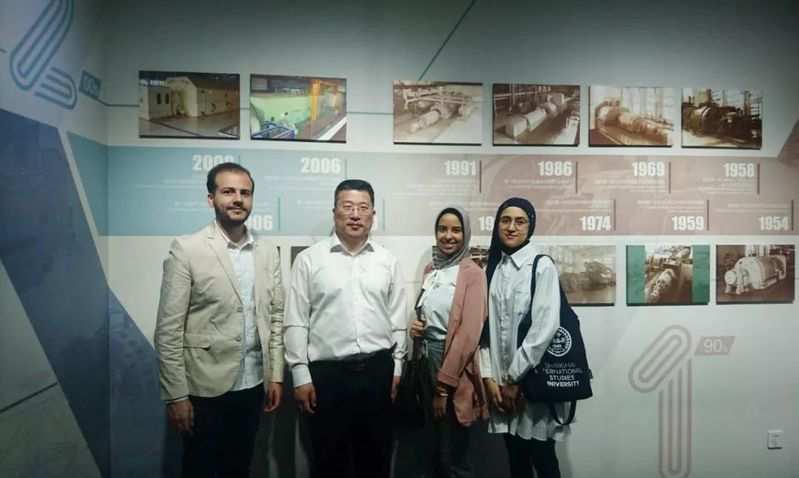 In this practical course, the international students in Chinese Studies visited two steam turbine factories and a generator factory to get close contact with the production and processing of energy equipment, listen to the briefs of professionals, learn more about the business scope and product development of Shanghai Electric, and recognize the successful cooperation model and bright prospects between Chinese enterprises and Arab countries.
The research on the reform and development of China and Arab countries should not only be based on rich theoretical knowledge, but also need to learn through practice and understand in detail the fields and directions of reform and development. The international students are interested in this course and look forward to participating in more site learnings in the future.