★格高志远 学贯中外★
上海外国语大学线上奖学金项目直播说明会
Online briefing of CIS Scholarship Program in Shanghai International Studies University
Introduction of CIS scholarship program (online):
In order to cope with the impact of COVID-19, Shanghai International Studies University offers online Chinese language program sponsored by the Center for Language Education and Cooperation under the Ministry of Education in China. A brand new learning experience will provide better opportunities for outstanding students and currently-employed Chinese language teachers worldwide to study Chinese in their own countries.
Scholarship type and qualifications:

Time of the online briefing:
15:00 to 16:30, 23rd of December, 2020. (Beijing Time)
How to join the online briefing:
Link:https://meeting.tencent.com/s/5vRkN0Ti8M4K
ID of our meeting room: 745 799 321
Our guest speaker: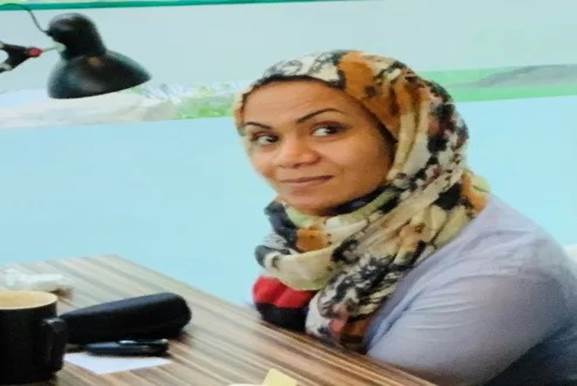 Ms. Mo Jiarong
莫佳蓉
开罗大学文学院中文系-本科
北京大学对外汉语教育学院-硕士
华东师范大学对外汉语学院-博士
上海外国语大学-阿盟汉语翻译培训项目
中阿译员(交传-同传)
How to apply for the scholarship program:
1. Register and log in for the Scholarship application system:
http://cis.chinese.cn/account/login
2. Fill in the application form online. As for the scholarship category, please select one semester (study online) and one year (study online). As for the duration of the study, for one semester program, please select "start from March 2021" ; for one-year program, please select "start from January 2021" . As for the first choice, please select 上海外国语大学.
3. Click submit after uploading all the application documents (including passport, photo, study certificate or graduation certificate, HSK certificate and recommendation letter).

As for the recommendation letter, please email the teacher as the information below:
需要推荐信的同学请发邮件给王老师:wangjunjie@shisu.edu.cn
As for the recommendation letter, please email the teacher as the information below:
需要推荐信的同学请发邮件给王老师:wangjunjie@shisu.edu.cn
Contact information:
Ms.Wang Junjie
Office of International Student Affairs
Shanghai International Studies University
Address: Room 202, Building 2, No. 550 Dalian Road (W), Shanghai 200083, China
Tel: + 86-21-35375612
Email: wangjunjie@shisu.edu.cn
Website: http://www.oisa.shisu.edu.cn
As for the recommendation letter, please email the teacher as the information below:
需要推荐信的同学请发邮件给王老师:wangjunjie@shisu.edu.cn
Contact information:
Ms.Wang Junjie
Office of International Student Affairs
Shanghai International Studies University
Address: Room 202, Building 2, No. 550 Dalian Road (W), Shanghai 200083, China
Tel: + 86-21-35375612
Email: wangjunjie@shisu.edu.cn
Website: http://www.oisa.shisu.edu.cn